Authors Description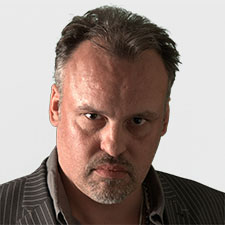 Adrian Lee was born and raised in London, England, before traveling extensively throughout Europe, America and the rest of the world. He graduated from Kent University in 1992 and attended London University from 1996. He studied art history and history methodologies for his master's degree, and more recently religious humanities. He taught for thirteen years in England, becoming the head of several history and art departments and a Local Education Authority Advisor; he currently lectures on all aspects of the paranormal including ghosts, hauntings, UFOs, psychic development and angels.
Lee is the founder of The International Paranormal Society and a member of the Luton Paranormal Society in England. He has comprehensively investigated ghosts and paranormal activity all over the globe. He first became interested in the paranormal after experiencing several events in his childhood home. In his adult life, the idea progressively intrigued him to interface with the dead from an historical perspective. What could be more exciting for a historian than to interview someone who had died two hundred years ago?
Lee first came to Minnesota early in 2008 to work on several paranormal video productions and spent two years working in Minneapolis as the national and international news correspondent for a live paranormal talk radio show on 100.3 KTLK. During this time he also created and worked as the lead writer for a quarterly publication aimed at paranormal investigators. He currently hosts the only weekly paranormal news quiz show, More Questions than Answers.
Adrian has also written the books Mysterious Minnesota: Digging up the Ghostly Past at 13 Haunted Sites, and Tales of a Pioneer Town: the Earliest Stories of Sauk Centre, Minnesota.
Author's Website:
Author's Books: